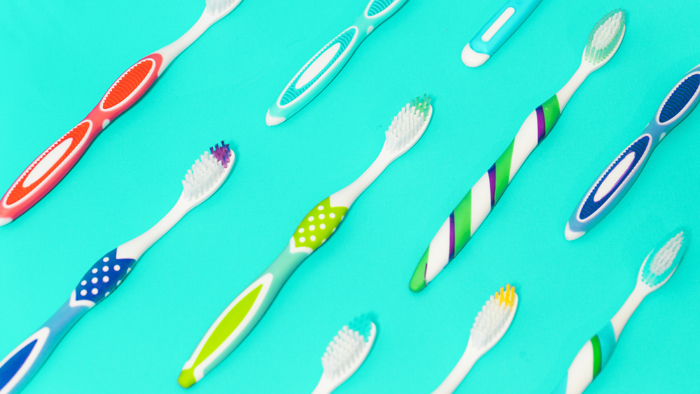 When it comes to our health, it's good to ask questions and stay informed. But, with such a fast-paced life, it's difficult to know which questions to ask or what information to gather in a single appointment. That's why a qualified and trusted Lakewood dentist is here to answer some of your general dentistry questions in this blog.
At Lakewood Dental Group, we take great pride in educating our patients. We want you to feel comfortable about the care you receive, so we encourage you to ask questions and stay informed. Here, you'll never feel rushed–just respected, heard, and validated. So, if you need a compassionate Lakewood dentist, call our team at (214) 827-1885 or send us a message here.
Do you have any unheard or unanswered questions? Then, keep reading. Dr. Mihir Patel and Dr. Shaun Sigurdson are here to address some questions that you've been dying to ask your dentist.
Can I get Invisalign® as an adult?
Invisalign is a clear aligner system that uses virtually invisible trays to discreetly shift teeth into proper alignment. As such, they are a great way for image-conscious teens to get a traffic-stopping smile without drawing negative attention to their appearances.
But, Invisalign isn't just for teens. In fact, the Invisalign system has smile-correcting solutions for patients as young as seven years old and onward. So, whether you still have some baby teeth or you have all of your permanent teeth, you might be a good candidate for Invisalign treatments.
Nevertheless, age does play a factor in how long it takes to correct a crooked smile. Typically, younger patients can get a straighter smile faster than older patients. This is largely due to the way that our bones mature as we get older.
For instance, younger patients have more flexible bones, which makes moving teeth easier. Older patients, however, have harder, less flexible bones, making teeth more difficult to move into alignment. As a result, adult patients may notice longer treatment timelines compared to their younger counterparts. Nonetheless, Invisalign treatments are perfect for most adults!
What is the difference between dental fillings and dental bonding?
Dentists use a durable, tooth-colored material to fill in dental grooves, cracks, and cavities with dental fillings. They use the same durable, tooth-colored material to fix cosmetic issues, too, such as:
Chips
Discoloration
Diastemas (or gaps between teeth)
Misshapen teeth
So, what's the difference between dental fillings and dental bonding? Well, there really isn't any. The terms mostly refer to how a Lakewood dentist uses the durable, tooth-colored material (known as composite resin) to treat patients.
If they are filling in a cavity, then the dentist may refer to it as a dental filling. However, if a patient is requesting cosmetic treatments with composite resin, then the dentist may refer to it as dental bonding.
Regardless, the material that our Lakewood dentists use for dental fillings and dental bonding is strong enough to last for well over a decade. As a result, patients can enjoy a stronger, more aesthetically-pleasing smile for longer.
What's the best way to replace missing teeth?
According to the American College of Prosthodontics, nearly 40 million Americans are missing all of their teeth. These patients face unique challenges, as tooth loss makes eating, speaking, and smiling more difficult or embarrassing.
Not only that, but research also suggests that tooth loss triggers a cascade of negative health effects, such as:
Worsening gum disease
Dental shifting
Further tooth loss
Cardiovascular disease
Chronic obstructive pulmonary disease (COPD)
Diabetes
Hypertension
Stroke
Replacing missing teeth with quality dental restorations can help prevent or lessen these negative effects. But, time is of the essence–patients should replace missing teeth as soon as possible.
Perhaps the fastest way to restore an incomplete smile is with dentures or a dental bridge. These appliances take mere weeks to make, which allows patients to replace missing teeth quickly.
However, dentures and dental bridges are not necessarily the most sturdy options available to patients. When it comes to long-lasting stability and comfort, dental implants take the cake.
Dental implants are artificial tooth roots that a Lakewood dentist surgically embeds into the jawbone. After three to six months of healing, our team can place a quality dental restoration on top of the implant. The result is a beautifully restored smile that patients can enjoy for decades (or even a lifetime!) with the proper care.
Is gum disease treatable?
Gum disease–also called periodontal disease–is an inflammatory condition in which bacteria begin to weaken gum tissue. As gum tissue weakens, it begins to pull away from the teeth, which effectively removes the support teeth need to stay in place. As a result, gum disease often leads to extensive tooth loss and worsening oral health.
However, swift and proactive treatment could help patients manage the condition. With thorough periodontal treatments, our Lakewood dentist can remove hardened plaque and severely damaged gum tissue. This allows the gums to heal and regenerate, leading to a healthier mouth.
But, did you know that the initial stage of gum disease–also called gingivitis–is completely reversible? So, rather than just managing the condition, patients can completely cure it–but they must act quickly.
If you're noticing blood when you brush or floss, then you might be exhibiting the initial signs of gum disease. Don't delay–schedule an appointment with a Lakewood dentist to address signs of gingivitis as soon as possible.
How often should I get my teeth cleaned?
In general, dental professionals recommend getting dental cleanings at least every six months. However, some patients are more cavity-prone than others, which means that they may need to visit a dentist more frequently. For example, they may need to visit a dentist every four months rather than every six months.
Regardless, our team will help you develop a dental care plan that meets your unique needs. From in-depth exams to comprehensive cleanings, our Lakewood dentist can help you get a healthy smile year-round.
Need a Lakewood dentist? Meet ours today!
If you're looking for a caring Lakewood dentist, then contact the team at Lakewood Dental Group today. Dr. Patel and Dr. Sigurdson are here to help you get a healthy smile that looks and feels spectacular. To request your appointment, simply call our Dallas, TX, dental office at (214) 827-1885 or send us a message here.