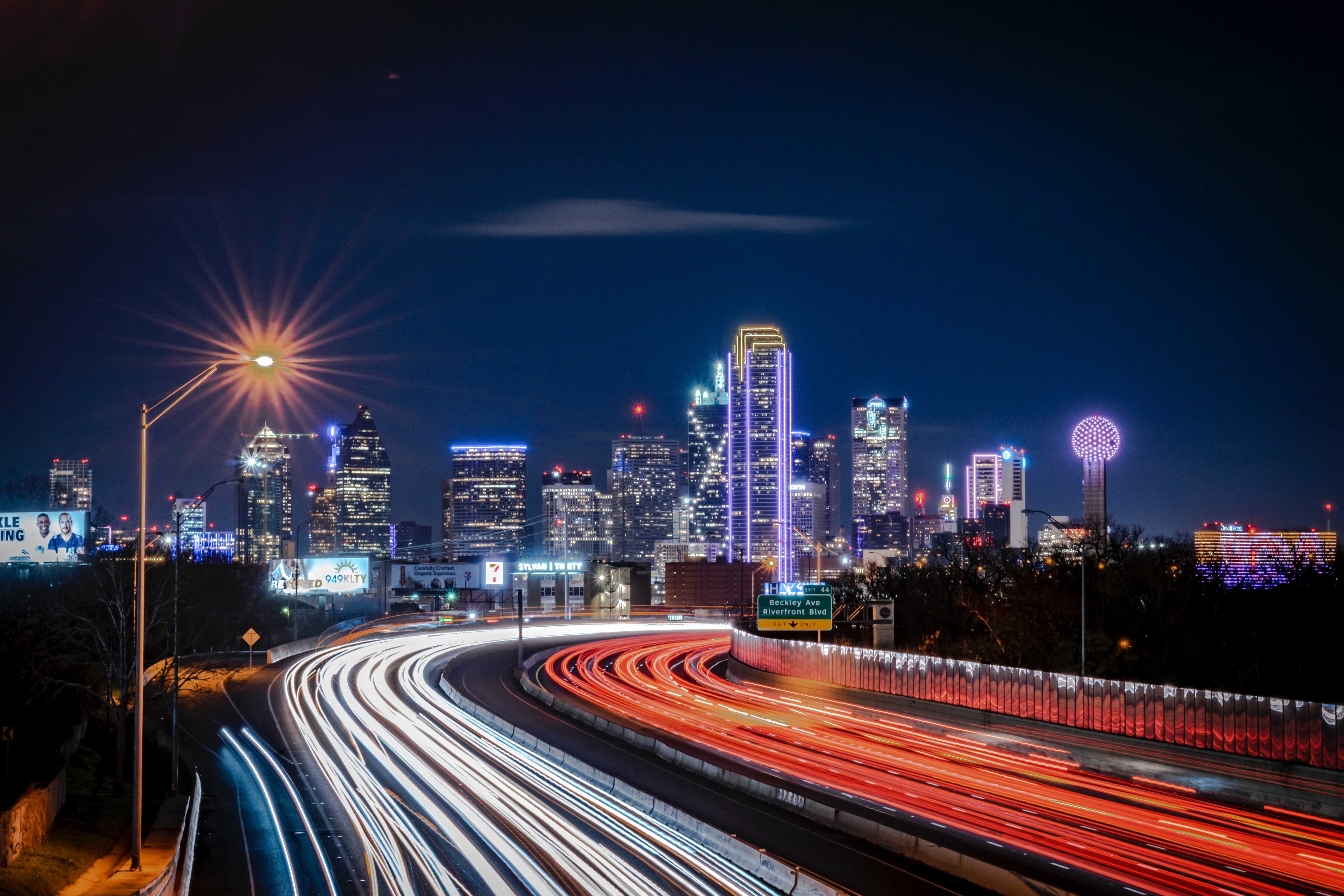 Cosmetic dentistry is a type of dentistry that can change the appearance of a patient's teeth and gums. As such, it is an ideal way to enhance one's appearance. But, that's not all. Cosmetic dental treatments at our Texas dentistry center can enhance our patients' oral health, too.
At Lakewood Dental Group, you don't have to choose between a healthy smile or a beautiful smile – you can get both! Contact our Dallas, Texas dentistry center at (214) 827-1885 to discover high-quality cosmetic treatments at an affordable price.
In today's blog post, the team at our Texas dentistry center answers some of your questions about cosmetic dental treatments. Gathering information now could help you determine which treatments are best for you and your smile goals.
Can a Texas dentistry center change the shape and size of my teeth?
Yes, many cosmetic dental treatments allow patients to alter the size and shape of their teeth, including:
Dental bonding: A dentist applies a tooth-colored composite resin to the surface of the teeth and spreads it around to reform misshapen teeth.
Gum contouring: A Texas dentistry center can reshape the gum line to give teeth a longer, more symmetrical appearance.
Enamel shaping: By shaving off a thin layer of tooth enamel, dental professionals can reshape ill-formed teeth. Enamel shaping can also help with spacing issues.
Veneers: Dental veneers are custom-made porcelain shells that permanently bond to the front surface of the teeth. As such, they cover dental imperfections, including irregularly sized or shaped teeth.
Dental crowns: In some cases, patients may not be ideal candidates for veneers. Instead, our Texas dentistry center may recommend dental crowns to cover smile imperfections.
Orthodontia: A dentist can shift teeth into better alignment with orthodontia. The result can make teeth appear more uniform.
Is there an age limit for teeth whitening in Texas?
In Texas, there is no legal age limit for teeth whitening. However, the American Academy of Pediatric Dentistry recommends waiting until the patient is at least 18 or accompanied by a legal guardian.
Furthermore, it is best to have a trained and licensed professional determine if teeth whitening is right for the patient. So, if your child is interested in teeth whitening, we recommend scheduling a brief consultation at our Texas dentistry center first.
Can cosmetic dentistry fix crooked teeth without braces?
Yes. Similar to changing the size and shape of teeth, many cosmetic dentistry treatments can fix crooked teeth without braces, including:
Invisalign®: Invisalign is a clear aligner system that uses see-through, custom-made trays to rapidly shift teeth into better alignment. This treatment is a popular choice among teenage and adult patients.
Veneers: Our Texas dentistry center can create the illusion of straighter teeth with dental veneers. These thin shells of porcelain are perfect for covering minor alignment issues.
Dental bonding: Again, our team can create the illusion of a straighter smile by adding composite resin to smooth asymmetrical teeth.
Enamel shaping: Removing even a tiny amount of tooth enamel can reduce the appearance of crooked teeth.
Is there such a thing as removable veneers?
Yes. Many patients want the perks of dental veneers without the lifelong commitment of permanent veneers.
Removable veneers offer patients an immediate boost in confidence without permanently altering their natural teeth. They are lightweight, making them ideal for eating, drinking, speaking, and smiling.
Ask our Texas dentistry center if permanent or removable veneers are best for your smile.
How do I get rid of white spots on my teeth?
White spots on the teeth may be the result of:
Excessive fluoride exposure (dental fluorosis)
Enamel hypoplasia (a tooth defect wherein the enamel is absent or too thin)
Poor oral hygiene
A diet high in sugar and/or acid
A Texas dentistry center can help patients cover white spots on their teeth with:
Enamel microabrasion (similar to enamel shaping, a dentist removes a small amount of dental enamel to remove white spots)
Teeth whitening
Dental veneers
Dental bonding
Fluoride treatments (for enamel erosion)
Our team can help you choose the best option for treating or concealing white spots on the teeth at an in-depth consultation.
What is the average cost of cosmetic dental treatments in Texas?
It is important to note that the prices of treatments may vary among providers. Please get personalized quotes before committing to dental procedures.
On average, patients in Texas may expect the following costs for the following procedures:
Teeth whitening: Can range from $200 to $800.
Dental bonding: The range may span from $200 to $600 per treated tooth.
Veneers: Depending on the case complexity and the materials used, veneers may cost patients nearly $800 to $2,500 per tooth.
Dental crowns: Similar to veneers, the material that a dentist uses to craft crowns can affect their pricing. Nevertheless, dental crowns in Texas may cost between $800 and $1,500 per tooth.
Invisalign: Clear aligners in Texas may range from $2,500 to $7,500. However, many patients average roughly $2,000 to $3,000 in total expenses for Invisalign treatment.
Will insurance cover cosmetic dental treatments at a Texas dentistry center?
It depends. But, as a general rule of thumb, most insurance providers do not cover cosmetic dental procedures.
Of course, exceptions are always made. For example, an insurance company may completely or partially cover dental crowns if they are primarily used to treat cavities or dental damage.
Ultimately, patients are responsible for understanding their insurance plans and covered treatments. However, our Texas dentistry center is more than happy to help you decipher your plan so that you can get the most out of your healthcare.
Contact Our Dallas, Texas Dentistry Center Today
Are you considering cosmetic dental treatments in Dallas, Texas? Let Lakewood Dental Group show you why patients love our Texas dentistry center for all of their cosmetic, restorative, and preventive dental needs.
Schedule your appointment with Dr. Shaun Sigurdson or Dr. Mihir Patel online here, or give our friendly team a call directly at (214) 827-1885.